Tim Wegner's Ubuntu Web Server
The Shrinking Tim
Tim started losing weight in late August using the patented method (you read it here first) of "eat less, exercise more". Here are some snapshots of progress (click on thumnail).

.
Fractint web page
Fractint is the classic DOS-based fractal generator program. We hope we'll get it ported to a decent 32 bit environment before DOS dies ... :-) The fractint developer site is mirrored on my home machine.
Dietrich's Web Page
My son Dietrich Wegner teaches Art at Edinboro University. Here is a 360 degree panorama of his senior show 360 degree panorama of his senior show. (You will need to download quicktime if you don't have it) Dietrich recently sold this life-size cold-cast bronze figure here in Houston. See also a (fairly large) Quicktime 3D Image
HP-Houston Marathon 2003 Pictures
Click on thumbnail to see pictures.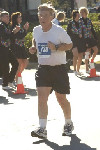 Houston Flood, June 9, 2001
These pictures were taken very close to my home, behind the University of Houston campus in the University Oaks neighborhood. Our house was untouched because it was about six feet above the highest water. By that evening the water was back down to normal. Picture credits: Gene and Carol Antill.
Click on images to see higher resolution picture.
Contact:
Tim Wegner

You can reach me via e-mail at

Updates:
11/15/2020

Updated links, and corrected a few details for the seriously long time since an update!

10/25/2008

Updated weight loss page

11/13/2007

Removed Susan's Asian trip
Added Tim's weight loss page

06/18/2005

Fixed broken asian trip link

06/12/2005

Added Susan's China Trip

01/30/2003

Added marathon link

12/20/2001

Made the mirror link really point to the mirror! Thank's Dave!i

12/16/2001

Added fractint.org local mirror link.

6/11/2001

Web site updated with flood pictures.